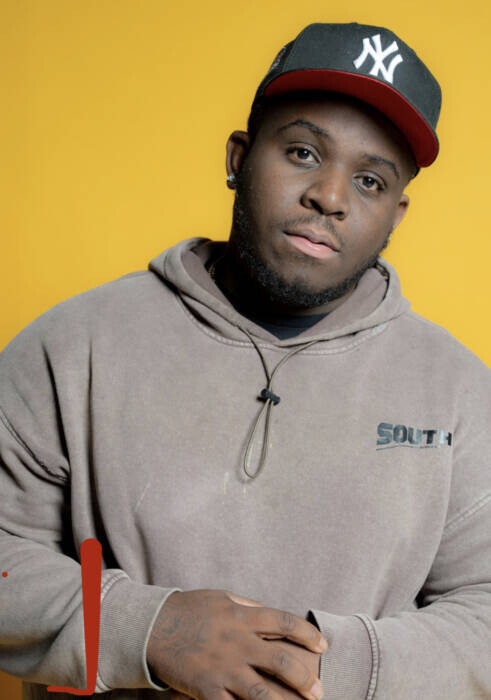 Southbysole's CEO and Founder Sole London is stepping into the spotlight from South London, UK. Also known as Kevin Porter, Sole spent his childhood in the Lewisham Borough of South London, surrounded by gang violence and knife crime, both of which are widespread in the UK.
Keeping him out of the streets Sole was enrolled in a school on the opposite turf in Peckham. Honing his craft early, his earliest music recording memories include walking through the streets of Peckham to get to DeeKay Studios. In addition to recording and laying his vocals in CuBase. These experiences and challenges he faced as a child influenced his music and helped mold him into the astounding artist he is today. Additionally, Gigs, Akon, N-Dubz, Chip, 50-Cent, and The Game, are among Sole's early musical influences. In addition to inspiring his musical sound and style. 
Fully pursuing his passion, Sole relocated to the states in 2009 settling in Charlotte, North Carolina. Where he went on to record and engineer his own music, shoot his own music videos, promote and host parties, and dabble in music management. Charlotte, NC also became the birthplace of Southbysole's predecessor Sole Gang. After seven years, Sole resettled to Gwinnett County, Georgia, in 2016. Moving to Georgia was a means of survival for Sole London, who was working multiple jobs and even job hopping at the time. This proved advantageous because he met some of the first artists he managed while working in these positions.
Sole London invested his time in networking and cultivating relationships that have served him well to this day. Sole London began the launch of Southbysole, a platform for unsigned artists, in 2022. Sole has stated that this is just the beginning, and that Southbysole is much more than just performances. Overall, it's safe to say that Sole's journey is far from over, and we'll see more of him in the coming years. Stay tuned here as we follow his fruitful future in all things music. 
© 2023, alanna. All rights reserved.