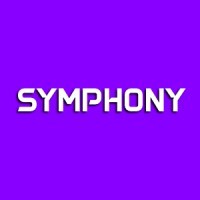 Symphony, the AI-powered marketing operating system for artists, creators, managers, and indie labels, recently closed a $1 million pre-seed fundraising round from strategic investors across the music and tech landscape. Backed by a circle of loyal customers and investors with a tight music focus, the Symphony's fundraising round includes Spice Capital, GoldHouse Ventures, LVRN Records, Guin Records, as well as former Motown Records CEO Ethiopia Habtermariam and an impressive roster of artists including 21 Savage and 24kGoldn.
A one-stop marketing platform for creators, Symphony harnesses the power of AI to analyze millions of data points and create tested music marketing strategies that artists and labels can unleash with a few taps. Trained on marketing principles and over 125 million fans, Symphony's AI automatically tracks artists' fan bases and content across every platform to deliver deeper fan insights and suggest the most effective tactics. The result of a decade of work with prominent performers, Symphony empowers artists of all sizes to enlist the same strategies used by major labels and the biggest names in music.
"Spice Capital is thrilled to support SymphonyOS on their mission to bring AI-powered marketing tools to creators. As first-generation immigrants, Megh and Chuka are an embodiment of the American Dream–proving they could build multiple businesses in the historically gated music industry. The decision to back Symphony was an easy yes," explains Maya Bakhai, Founder and General Partner at Spice Capital. "They have consistently been ahead of every tech trend in music and have been fearless in shipping new features that make Symphony the premiere spot for the 50M creators looking to grow their fanbase. It is clear Megh and Chuka have a recipe for success, as Symphony has shown consistent MoM MRR growth and secured partnerships with some of the largest music industry giants. There is a multi-billion dollar opportunity for an easy-to-use marketing suite, and Symphony is just in the first inning."
"We're all about developing talent for the long run and SymphonyOS is helping us achieve that," says Tunde Balogun, Co-founder and President of LVRN. "It feels great that indie labels are able to take control of their own fan data, put it to work on behalf of their artists, and invite other stakeholders as necessary."
SymphonyOS is a product of 10 years of working with artists and developing data-driven marketing tools between the co-founders. Chuka Chase and Megh Vakharia began working together in 2016 when they founded Integral Studio, a creative and digital agency that specializes in helping managers and artists engage, analyze, and monetize their fan bases. Combining Megh's experience in computer and data science with Hulu and Chuka's work as a technical director for Childish Gambino and Mac Miller, the duo struck the perfect balance of analytic expertise and artistic vision needed to elevate artists and their brands.
Integral Studio's first project was building out a website to roll out an album for the then up-and-coming SZA. Just two months after the launch of her new website, she signed with a major label. Next, Megh and Chuka built an augmented reality app for Big Sean before taking on another project with Travis Scott.
Before long, Integral Studio had amassed data from over 25 million fans as a result of artist websites and digital projects, and Megh and Chuka decided they needed to find a way to leverage that information to benefit artists. Testing out a more traditional digital marketing campaign, they ran merch ads on Instagram and Facebook, spending $5K. By leveraging the insights they had collected over the two years prior, they generated $120K in only three days. It was at this point that Integral Studio took off and became the go-to for digital marketing, working with artists like $uicide Boy$, Future, and more.
Realizing that they had developed a music marketing beast that could greatly benefit artists at all levels, Chuka and Megh began looking for ways to scale their services. Since then, SymphonyOS has processed over $750k of advertising budgets since its beta launch in April 2022, helping drive over 150 million streams for artists directly developed by Integral Studio.
"SymphonyOS is a vision we've been working towards for a long time, and it's something we built out of frustration with the status quo. We've spent a lot of time working with artists big and small, and the one thing that always stood out to us was how inadequate the tools were to actually help them make informed decisions on how to build their businesses. We've taken all of those tools, put them into one state-of-the-art, easy-to-use platform backed by our marketing AI Maestro, and built something that solves a big pain point for anyone who wants to grow. The next million creators deserve technology that helps them build on their own terms, with tools that actually empower them to own their data and grow their careers – from their first release to superstardom. We're grateful to have the support and backing of some of the biggest creatives in the world as we build towards this future every day," says SymphonyOS CEO Megh Vakharia.
About SymphonyOS
Symphony is 6 years in the making, started by a team that has spent thousands of hours working side-by-side with artists. In 2016 Chuka Chase and Megh Vakharia started Integral Studio, an agency that built websites for everyone from SZA to Travis Scott. As they learned how fans and artists interact through those experiences, the agency expanded their services into merchandise and eventually digital marketing to help artists build sustainable businesses from their fans and how artists can develop "superfans." In 2022, with the marketing expertise gained and the insights from fan data that they had collected since 2016, the team released the beta version of Symphony—the first marketing platform built to help creators put their fanbase growth on autopilot through its suite of smart, automated marketing tools. symphonyos.co
© 2023, Seth "Digital Crates" Barmash. All rights reserved.