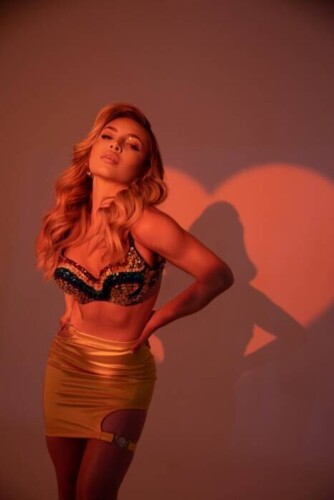 "After releasing Keeps Me Up in November of 2022, a dance record in English and French inspired by the early disco sounds and current Pop genre. Nathalie was nominated in Bulgaria as Woman of The Year as New Musical Influence. Nathalie is getting prepared to release her first ever album in 2023 with 13 special tracks infused with Latin and RnB influence. She has been writing and recording her first album for the past 2 years with producers Jayspex and Ewave, traveling from coast to coast.
Along side, she is going to be performing her top records at festivals and music events this year so stay on the look out! Nathalie is also working on coming out with her first featured single with French-Senegalese singer Diarra Sylla. This record will incorporate African sounds and Latin sounds as a representation of both of their cultures. She is very exited and grateful to arrive to this moment in her career, it wasn't easy and as an independent artist and as a Latina she has always had to work 10x harder than everyone else and one way or another prove her self to the world. Nathalie's goal is to eventually go on tour and for her music to be an outlet of healing the divine feminine, empowering women from all cultures and being a voice of strength and love. Blessings. "
© 2023, Leonard Magazine. All rights reserved.