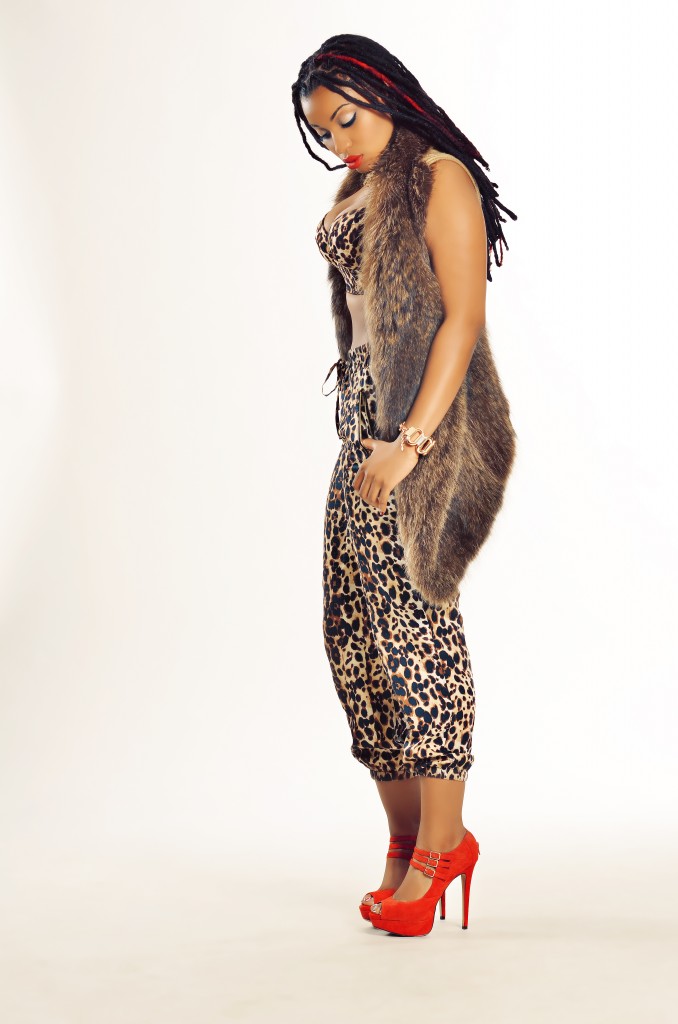 This week I was able to catch up with the lovely Dutch ReBelle out of Boston, Massachusetts. The musically gifted Femcee has landed placement on MTV, interviews with Sway, spins from DJ Premier and much more. If you have a few minutes check out Dutch Rebelle and her "Who Got Next" interview below. #NoGimmicks
Dutch Rebelle – Love Is
Dutch Rebelle – Freedie
Now we know you had a lot of success with your Sunday Morning joint. Meeting with MTV, Sway, DJ Premier and such. BUT uhhh can you explain the towing of the car and flat tire situation haha?
DR: Laced Boston, a sneaker boutique on Columbus Ave that has always showed me love, let me do my interview from inside the shop. I had my DJ and fellow Famous Nobodie(s) park my car but he parked it in a tow zone so as soon I wrapped the interview, one of the employees told us someone got towed. He didn't want to interrupt the interview! Hours later a group of us went to go pick up the car. I went to get some food and on the way back I got a flat! It was a long day but I had to take the L on account that it was one of the dopest days ever!
What can the fans and new listeners expect from The Rebelle Diaries? 
DR: ReBelle Diaries is a straight forward reflection of my thoughts and how I process what's been happening to me since the release of Married to the Music. Every song was approached with a "page in my diary" angle so I'm talking about straight forward topics that people have wanted to know my ideas on ( i.e- All On Me -pressure or Yen- money) look forward to releasing it.
I like to give artist the platform to speak on topics away from music that may be on their mind so readers can make more of a connection with the artist. If you may….You now have the floor.
DR: Shows are the new clubs. Forget all this senseless celebration with the same old same old. The world needs inspiration and motivation so I really hope that people start understanding we HAVE TO support the creatives!!
What are your favorite scene in Belly and Sin City? Those are two of your favorite movies right?
DR: My fav scene in Sin City is when the officer finds himself in the "tough girls" territory and Miko and the rest of the girls regulate while Rosario Dawson's character lets the main guy know that the girls can handle themselves. Straight Boss how Miko gets down with the weapons. In belly. My fav scenes are tied between when DMX is in Jamaica with Ox and he gets the details for the hit as this girl dances on him and when DMX is talking to Sin about books vs money and the infamous line "when it rains niggas get wet" I still say that Til this day. But my favorite movies are Godfather,  a Bronx Tale but I love movies so I'll stop there. Lol
How would you say you've grown as a musician and as a person since Married To The Music ?  
DR: Since Married to the Music I really want to make records instead of songs. I've been reaching out more and expanding with production and musicians and I'm also just making music that I feel shows me and not just my surroundings. Married to the Music addressed my surroundings a lot but ReBelle Diaries is more personal and reflective. Feel like this is the right time for me to able to show my mindset to people who don't know me and how I got to where I'm at.
When you are an up and coming artist people always want to play the comparison game…Lauren Hill, eve, Foxy have been some names thrown around when describing your sound. Any added pressure?
DR: I've seen and done pressure on too many different levels. No one can pressure me to do me. The comparisons are interested and at times humbling but the goal is to be remembered as Dutch ReBelle and Being that alone. I feel like no one can pressure me becaUse my vision for my music and my future is so wide that I won't expect most people to understand let along tell me how to do it.
Again I want to thank you for taking time to chat with ya boy. Before you take off let the readers know where they can find you at on the net.
DR: Thanks for your time !!!!  Happy hustlin! @DutchReBelleFN
© 2013, @BWyche. All rights reserved.