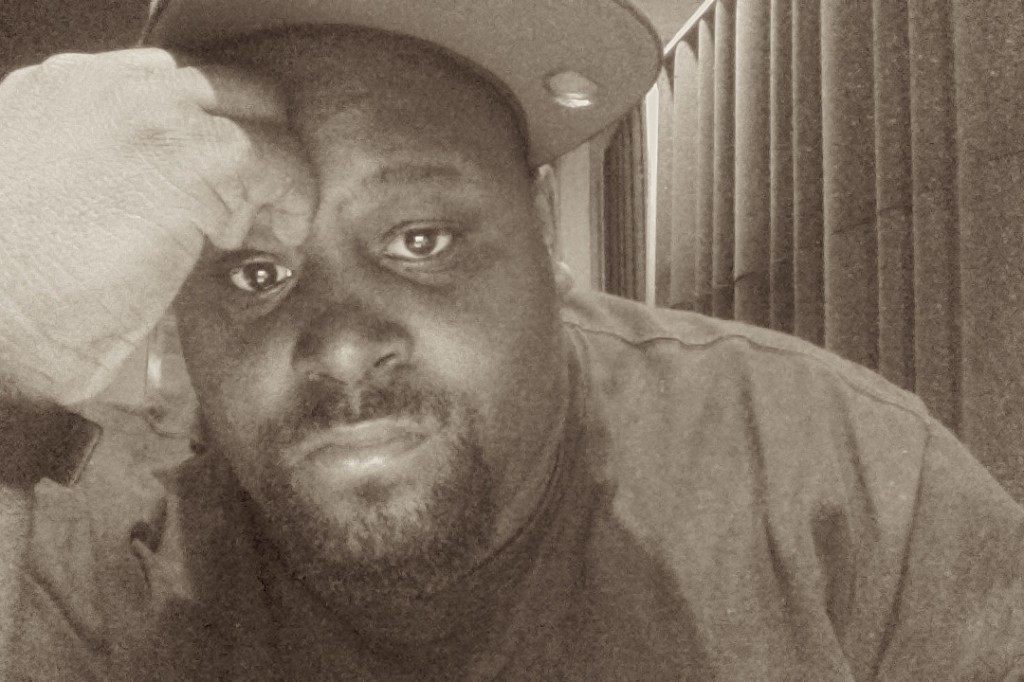 It is my pleasure to formally introduce one of the more popular young producers to come out of the south this past year. With production credits ranging from Shanell of YMCMB to TI of Grand Hustle this talented produced only has one way to go and that's up! I want every to give a warm welcome to Grand Hustle in house producer Stroud. Let's jump right in…
Shanell – Hotel (Prod. by Stroud)
TI – Pyro (Prod. by Stroud
My man!! Everybody knows Stroud. How you pimp? Introduce yourself to the lovely people on the net. 
EKS: Sup y'all what's goin on? I'm Stroud **burps twice without a care doesn't say excuse me*
Now I been rocking with your work for just about 2 years now. The first joint I heard was TI – Pyro. That was one of the first records he dropped after his release right? How did that come about. 
EKS: We were in the studio working hard everyday…TIP's a really hard worker so he gets to the studio every morning at about 7 or 8 in the morning…One day his engineer, Elliot Carter, said to me  "That if you want to make it in this industry, you gotta out work him (TIP) and hold your own weight," TIP nodded his head in agreement and said "Got a hard job ahead of ya,"so I started getting to the studio every morning at about 5 or 6 trying to outwork him. One early morning we created Pyro. Shoutout to Elliot Carter, dude's been holding me down since I got into the music industry.
Having worked with all of Grand Hustle, in your opinion who is the most slept on artist in the camp? 
EKS: Trae the Truth, he's always recording, traveling doing shows, scripting cartoons, creating clothing lines, etc. this dude is a walking business with talent..Every time I see him he has tons of new music and another hustle
To be a successful producer you have to branch out and work with different type of artist. Having a lot of your success with Hip Hop/Rap, How was it working with Shanell from Young Money? 
EKS: It's cool. Shanell is a wonderful, talented artist that once the world really digs into her music they will get to experience someone that's going to have music that goes beyond our generation, a longevity lots of artist want to have.
The one thing I respect about you is that even though you have produced for A -List artist you are still touchable for the independent artist. Who are some young cats you are impressed by?
EKS: **walks to the kitchen, fix a pbj sandwich and offers pieces to everybody and grabs a cola** I think theres tons of new artist that are pretty dope…Bandit Gang Marco,the homie from Phoenix ,JAE E,  is pretty dope look out for him, Runway Richie, CJ the FlyGuy, my little bro Shun Hendrix, is an amazing talent, I'm looking for him to shock the world, and the homie Zuse from Kingston, Jamaica, I think you'll know him before the year is out
**sips cola, bites sandwich and says** that's just to name a few.
Word on the streets is that midget strippers in ATL are taking ten a dance because of their mini stature? I know you know…What's the good word??
EKS: Ya I love the strippers.
You know you my brother man. It's about that time for me to step out. Before we wrap thing up. Let everyone know where they can find you on the net and whats in the works for you before years end. Again, thanks for the time.  
EKS: you can find me on twitter: @stroudtbg; email me at: [email protected].. HustleGang album, Young Dro album, hopefully doing some more records with Shanell, s/o to the homie DLeeks and Scott.
**Stroud- straight face, passes gas, says thank you for this interview, and walks out.**
What a pleasant young man….HAHA.
Interested in being featured on 'Who Got Next' shoot an email over to [email protected] 
© 2013, @BWyche. All rights reserved.