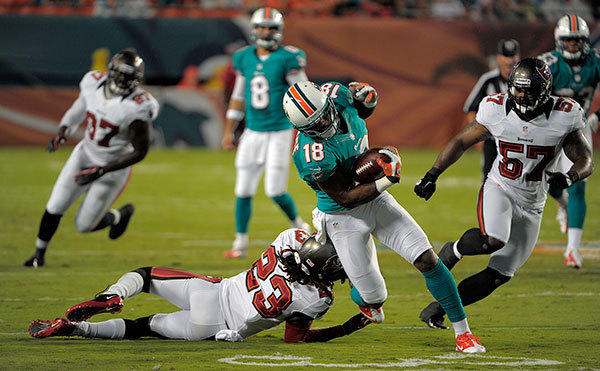 Tonight's week 10 Monday Night Football matchup features the Miami Dolphins (4-4) vs. the Tampa Bay Bucs (0-8). These two teams come into tonight's meeting both facing there own problems as the Dolphins vs. Jon Martin carries on while the Tampa Bay Bucs  just would like to capture the first win of the season.
Despite Tampa Bay Bucs hall of famer Warren Sapp being honored during halftime of tonight's game this may be the worst Monday Night Football meeting of the year. I Look for the Bucs running game to put up over 160 yards rushing and I believe the Dolphins passing game may be just what the doctor ordered for a secondary with Darrelle Revis' still looking to get on track.
Dolphins 13 Buccaneers 27 
© 2013, Eldorado2452. All rights reserved.