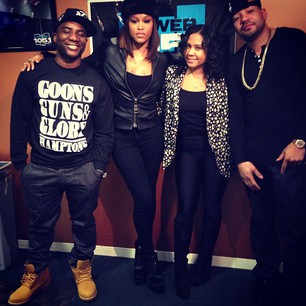 Philly's own Eve visits the Breakfast Club to talk about her new album that is set to be released in May. She also speaks about her relationship, life in London, female rappers, & her love for the rest of the Ruff Ryders. Her & Charlamagne also talk about Eve starting a movement to teach females how to manage their vagina.
Everytime I even hear "Ruff Ryders" I get excited and hopeful that one day there may be a reunion. Eve says there is no bad blood between them and there never will be so hopefully the music gods can grant my wish.
Watch the videos below
I actually love what Eve says about the female rappers supporting one another and although I'm not the biggest fan of her last single I am excited to hear what the rest of the music sounds like. Yall excited for new Eve music?
© 2013, @BWyche. All rights reserved.