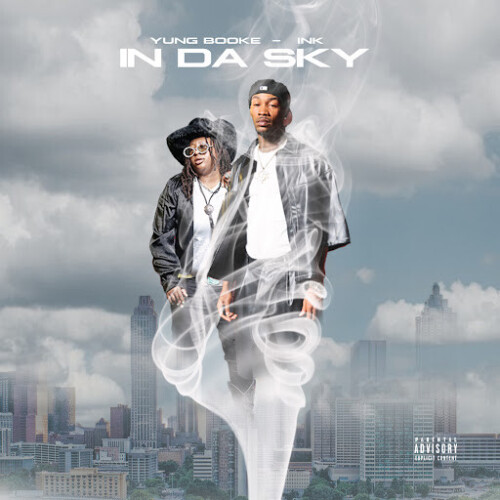 Yung Booke and Ink connect for an outstanding new song and video called "In Da Sky". The song was produced by Bighead, Manzo, & Alex Loyalty of Bighead Music Group and is a perfect canvas of an instrumental for Yung Booke and Ink to paint their lyrical pictures. The video directed by Eric White is a perfect match for the smooth and melodic energy of the record. Along with this new song and video Yung Booke took time to speak to HipHopSince1987.com about his life and music.
In this exclusive interview with HipHopSince1987 Yung Booke talks to Digital Crates about his illustrious career. The Atlanta area legend talks about his come-up and how he maintained his career by standing on business and having a "good name" in the industry. He talks about how he started making music and how he ran with it making up the start of his career. He also talks about carving his own lane and developing a new sound and style with his music. They talk about how his music represents Atlanta and also how important Atlanta is to the Hip Hop culture.
He has a dedicated fanbase and has been consistent in giving them high-quality music and visuals as well as interacting with the fans online. They talk about the difference in promoting music online versus in real life and how to campaign and move correctly to get your music out to more people. He talks about finding a balance between real life and his music career and adapting to the new rules of social media.
Yung Booke talks a lot about the importance of being yourself and overlooking certain negative things like trolls and haters and focusing more on the positive, like fans and followers. They discuss creating his music and go through his catalog, talking about some of his most important songs. He has collaborated with an amazing list of artists, producers, and video directors and his catalog is well worth the time to dive into and enjoy.
He has always been ahead of his time creatively, and now the times are catching up with his work and making it so he can stay relevant and continue to upgrade his craft. This is evident in his newest single with Ink called "In Da Sky" online everywhere now!
© 2023, Seth "Digital Crates" Barmash. All rights reserved.