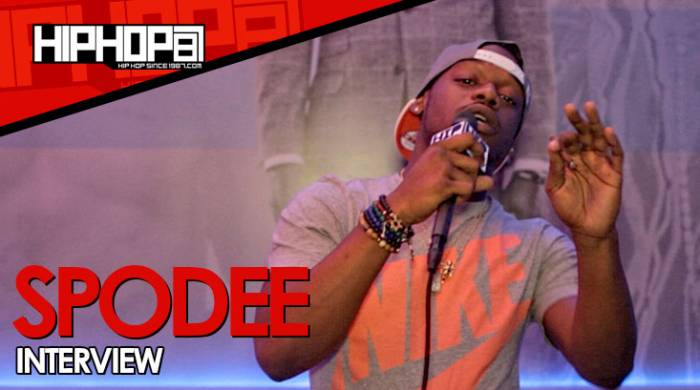 Recently, HHS1987 caught up with Hustle Gang hip-hop artist Spodee to discuss new endeavors for Hustle Gang, the status of his solo project "No Pressure", Hustle Gang's "Get Dough Or Die" mixtape and much more.
During the 2014 Hustle Gang weekend, HHS1987's Eldorado sat down with Spodee to get a inside look at what he has been working on. After catching up with Spodee a few months ago, Spodee gave us an update on what projects he has in the works and how his grind and level of focus is at a all time high. Spodee spoke on holding off his solo project as he contributes to Hustle Gang's collective project.
Spodee also spoke on Hustle Gang's "Get Dough Or Die" and the efforts his team has put out to make sure the project is one of the best mixtapes to drop this year. With T.I., Travis Scott, Trae The Truth, Spodee and the rest of the Hustle Gang family on the project, Spodee discussed their secret formula to making hits and dropped some insight on what we can expect. Before concluding the interview Spodee informed us that he has a few other things in the works and that 2015 could be he best year musically yet.
The interview was conducted by HHS1987's Eldorado. The interview was shot by HHS1987's Brian Da Director.
Follow On Twitter/Instagram:
@Spodeehg/ @SuperSpodee
@Eldorado2452
@HipHopSince1987
@BrianDaDirector
© 2014, Eldorado2452. All rights reserved.