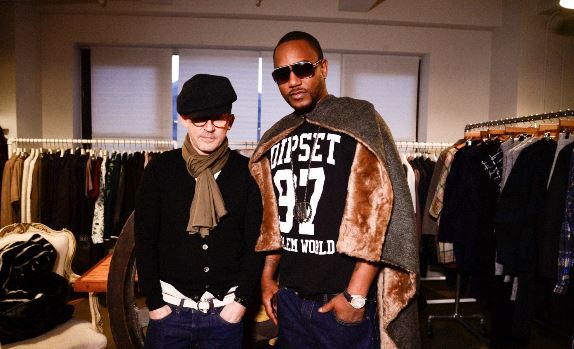 So remember when Cam'ron stopped by the Breakfast Club and said he'd be dropping a cape line in the near future (among other things)? Well, it looks like the Harlem trendsetter was dead serious. Partnering up with designer Mark McNairy, Giles has created a set of custom luxury capes favoring his signature Dipset flavor. Check out a few more details and pictures provided by Complex below!
The first is a Harris Tweed cape with a plush faux fur lining. The next piece is made with flannel wool and a satin lining, perfect for Superman stunting while keeping Americana on one hunna. Because it's Mark McNairy, there's a camo option with blurred-out graphics and a sporty yellow mesh lining for breathability and pure why-the-fuck-not. And finally, when Killa's on his stealth-Batman shit trynna sneak in without Juju waking up, there's a  black wool cape with a black quited lining. And every piece has Diplomats laced up the inner sides and either Dipset USA or Diplomats printed on the back, just in case you weren't aware that it was Cam'ron who just slumped your cape-less 'fit with his superhero swag.
Source: http://www.complex.com/style/2014/02/camron-mark-mcnairy-capes/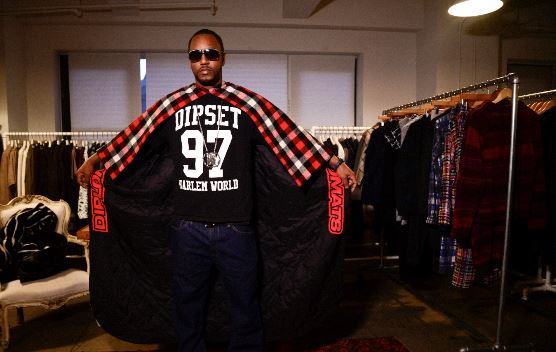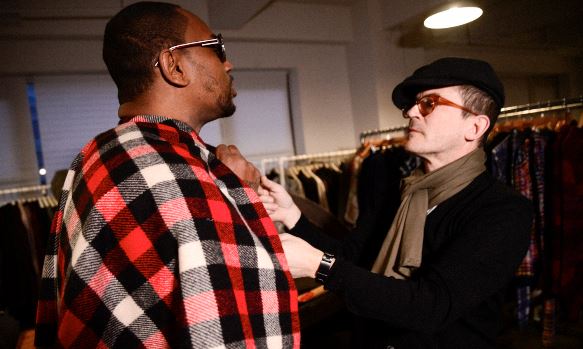 © 2014, @quinelleholder. All rights reserved.