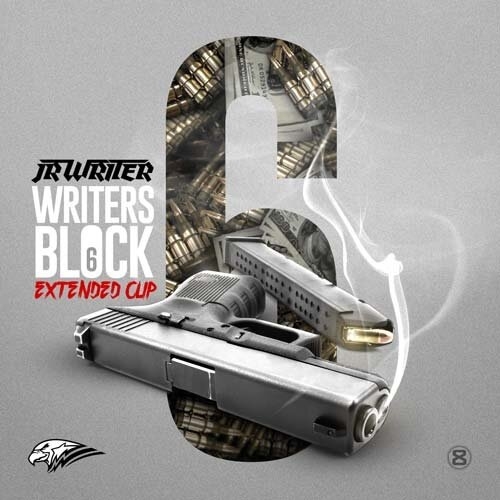 JR Writer releases the 6th installment of his 'Writers Block' mixtape series. Coming in with 13 tracks, the tape contains contributions from Cassidy, Papoose, Fred Money, Ron Browz, StoopidOnTheBeat, Automatik and more. JR Writer is currently serving a short bid.
Download: JR Writer – Writers Block 6: Extended Clip
1. Intro (Prod by Spectacula)
2. Good Day
3. Authentic ft. Cassidy
4. Fake Ones ft. Fred Money, Papoose (Prod By StoopidOnTheBeat)
5. Triple Up (Ron Browz)
6. Make No Sense
7. Ralph (Prod By Automatik)
8. Sick As Me
9. Dark Paradise (Prod By Automatik)
10. Double (Prod By Automatik)
11. Thunda Or Nothing
12. Told You So
13. That Thunda
© 2014, miixtapechiick. All rights reserved.