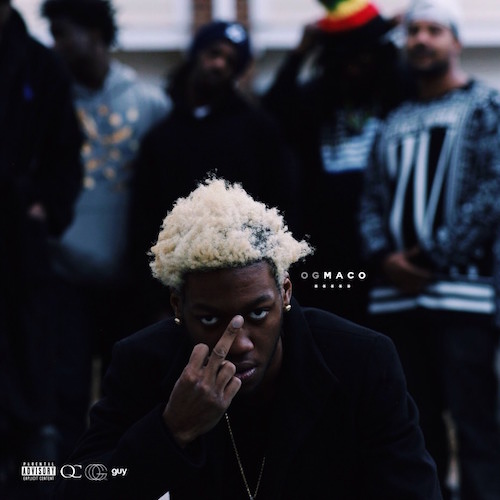 Today, QC's own OG Maco releases his 15 track self-titled mixtape. The tape comes with guest features from OG Brylan Kerr, Johnny Cinco, Zuse, OG Junior, and 2 Chainz. Production is handled by OG Maco himself, OG Parker, Deko, Lex Luger, FKi, Brandon Thomas and more.
Stream the tape below.
1. All On Me Ft. OG Brylan Kerr (prod. By Phresh Produce)
2. CRU [prod. by OG Parker)
3. 2 Bars Ft. ManManSavage (prod. By Deko)
4. Human Nature (prod. By LeftHandMitch / Cornerstore T)
5. Lets Get It Ft. Johnny Cinco (prod. By OG Parker)
6. Heat Ft. Zuse (prod. By Durdy Costello)
7. Undefeated (prod. by Super Miles)
8. Want More (prod. By Deko)
9. Seizure Ft. JerZ (prod. By TMOG Lex Lugar)
10. FuckEmx3 (prod. By Ducko Mcfli)
11. Road Runner Ft. OG Junior (prod. By Brandon Thomas)
12. U Guessed It Ft. 2 Chainz (prod. By Brandon Thomas)
13. 12 Bricks (prod. By FKi)
14. Been Thuggin (prod. By Stroud)
15. No Pressure (prod. by Zaytoven, Deko, OG Parker, OG Maco)
© 2014, miixtapechiick. All rights reserved.