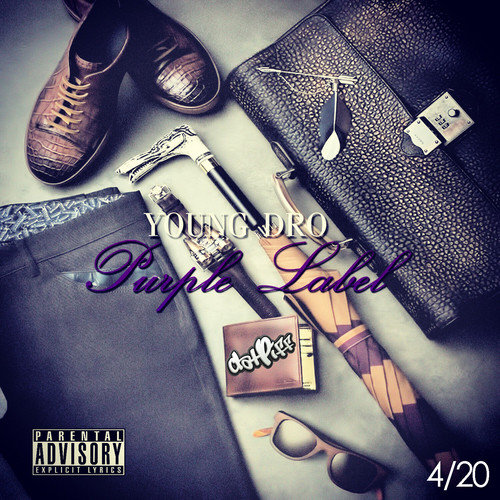 In honor of 4/20, Hustle Gang's Young Dro celebrates by releasing 2 new mixtapes. Here is the first one titled, 'Purple Label.' The tape comes with 16 tracks and features Yung Booke, Spodee, BG Marco, Kief Brown, Lil C, Go Grizzly, The Democratz and more. Production handled by Stroud, Grizzly, Yung Carter, The Democrats, and Lil C, among others. Black Label will be his accompanying mixtape premiered exclusively by HNHH.
Tracklist, stream and download link below.
Download: Young Dro – Purple Label
1. Intro
2. I Know [Prod by Lil'C & AudioKlique]
3. Get To It ft. Yung Booke [Prod by]
4. Flavor [Prod by Stroud]
5. Grits ft. BG Marco [Prod by Go Grizzly & Yung Carter]
6. Interlude 1
7. Workin [Prod by The Democratz]
8. Charge You
9. Don't Mention Me ft. Spodee & Kief Brown [Prod by Stroud]
10. Interlude 2
11. Get It ft. Just Ty [Prod by Stroud]
12. Pistol
13. Preach [Prod by The Democratz]
14. Class
15. Interlude 3
16. Joe Clark [Prod by K-Trak]
© 2014, miixtapechiick. All rights reserved.