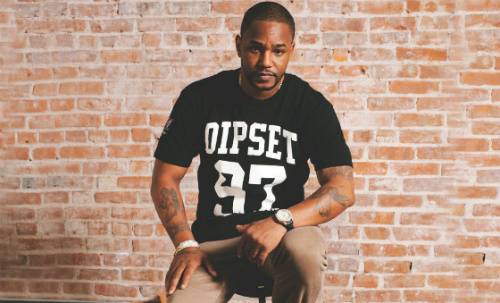 Cam'Ron is giving fans an update on his upcoming Federal Reserve EP with A-Track. The Dipset honco has been releasing his First of the Month projects in hopes to hold over fans until the release of the EP with the producer. Killa tells fans that most of the EP is done, he's wrapping up the First of the Months projects, and waiting for A-Track to finish his tour before they put the finishing touches on their project. He said,
Me and A-Trak had finished most of the EP a minute ago, so it's already done. It's just about letting these First of the Month EPs finish out and for A-Trak to get back from his tour.
Cam also spoke on recently collabing with Hell Rell and Jim Jones on separate tracks for his First of The Month 2. Along with the release of "Dipshits" featuring Juelz Santana, Dipset fans have their fingers crossed for new music from their favorite crew. According to Cam the group is in a "good space" and Diplomatic Immunity 3 might be coming! When asked about the Hell Rell and Jim tracks, Cam said,
Well, Hell Rell is on another track and Jim too. Not on another together, but they're on the next couple First of the Months. Then, Jim has an EP coming out soon that I'm on. We're all working. Maybe top of the year we might sit down and put something together as a group. But everybody is in a good space.
When asked about Diplomatic Immunity 3 he said,
Maybe. Maybe. That's why I said the top of the year.
Via: Complex
© 2014, Julie Aly. All rights reserved.