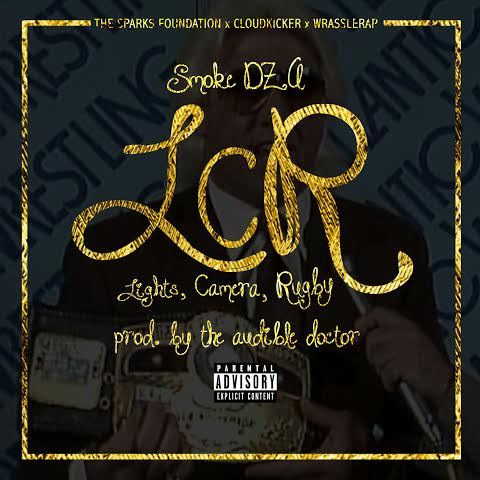 Smoke DZA delivers his latest single L.C.R. (Lights, Camera, Rugby), produced by The Audible Doctor, after the jump!
After a huge release last week with "Lipstick On The Blunt" by Casey Veggies and King Chip, Emilio Sparks from Eminem's Shade45, Surf School's John Sparkz, and Ryan Fionda are back with the 2nd single off their collaborative EP titled Forever Madness: The Randy Savage EP. Smoke DZA brings his laid back wordplay over a smooth, boom bap instrumental courtesy of Audible Doctor. Audible Doctor decided to flip The Stylin', profilin', limousine riding, jet flying, kiss-stealing, wheelin' n' dealin' son of a gun Ric Flair theme song!
© 2014, @quinelleholder. All rights reserved.