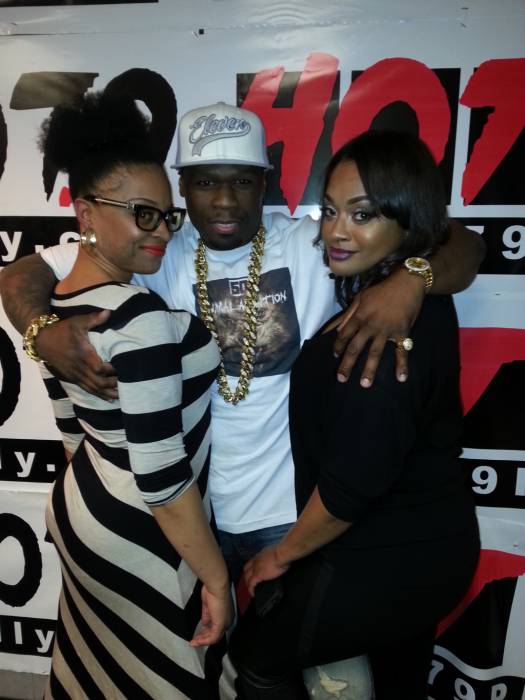 In a recent trip to Philly, 50 Cent stopped by Hot 107.9's Philly's Morning Show with Shamara & Laiya. 50 talked about wanting him and Tony Yayo's business relationship to be similar to Jay-Z's and Kanye West. He also opens up about not having a relationship with his son because of his mother. He talks about providing over a half of million dollars a year to his baby mother at one point.
In part two of the interview he talks about his relationship Chelsea Handler, his relationship status, still living in Connecticut and ends the interview with a name game.

via Hot 1079 Philly
© 2014, @BWyche. All rights reserved.