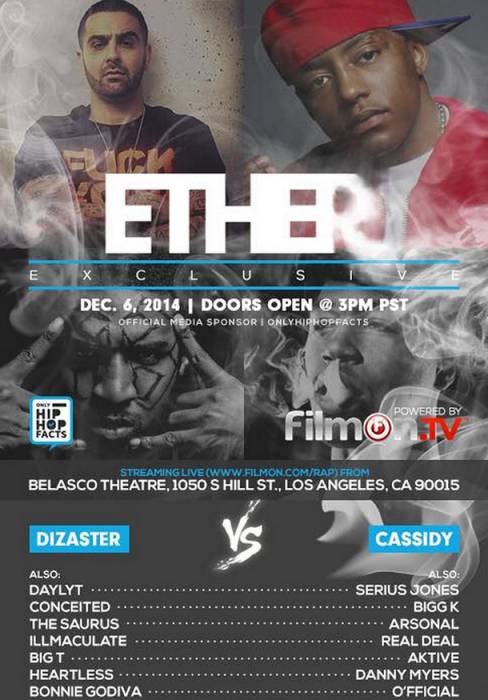 The initial battle between Cassidy & Disaster only lasted one round. After trying to clear the stage, the fire marshall eventually shut down the entire event. Watch round one of Cassidy vs Dizaster below. ** WATCH THE REMATCH HERE**
Watch a snippet from tonight's rematch between Cassidy & Disaster below. This was not available for live stream, so expect it to be released in full soon.
© 2014, @BWyche. All rights reserved.