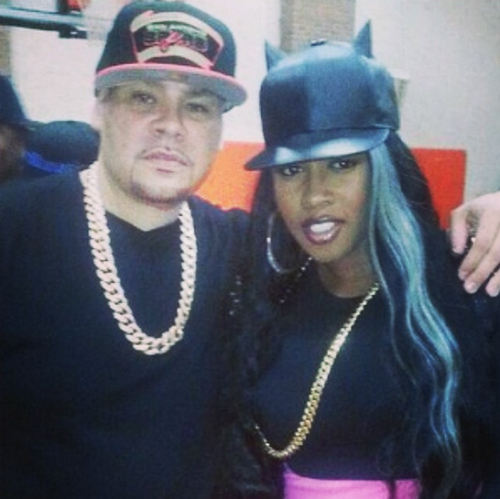 Fat Joe and Remy Ma have made amends and reunited. The former Terror Squad members spoke over the phone while she was in prison. Thus far the duo have only been spotted in a picture on Remy's Instagram account when she posted a pic with the caption "When it's real nothing can break it! @fatjoe #WeAround #RemyReal."
Joe said recently,
She called me up and made peace. It was cool with me. I never had a problem. I never hated Remy. I mean, my feelings was hurt with whatever transpired between us. I never hated her. I wished her the best. I'm still rooting for her right now.
Remy opened up to Billboard earlier this year about their beef saying,
I think our issues came from our egos conflicting. [Fat] Joe used to give me advice on what to do and what not to do, but I didn't listen. He guided me, but I didn't listen to him. If I would have listened to him then, things would have been different now. If I would have listened to Joe half of the time…You don't realize it at the time because when you're young you think you know everything.
A few weeks ago she told Power 105.1
That was one of my epiphanies that I had. I was like, 'OK, now I see why he wanted to kill me.' I understand that. … I can never hate him. I'm the type of person that if I ever loved you, even if you make me mad, I'ma love you to death. I'd never be able to stand there and watch somebody do harm to him.
© 2014, Julie Aly. All rights reserved.