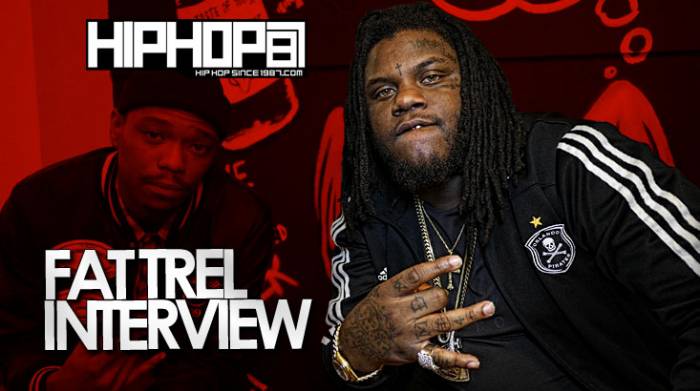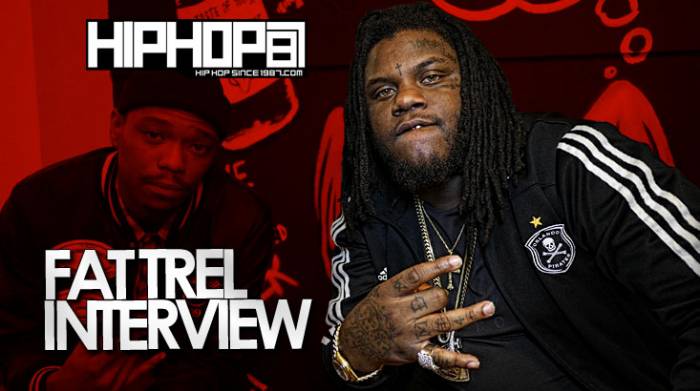 After years of grinding it out on the independent circuit, Fat Trel has emerged as the next noteworthy major label artist from our Nation's Capital. Following in the footsteps of his fellow D.C representative Wale, Gleesh has signed to MMG but brings along a decidedly grittier, street-oriented approach. While accompanying YG on the My Krazy Life Tour in support of the Compton rapper's highly touted debut album, Fat Trel sat down with HHS1987's E-Money at Abstract Thought on South Street to discuss his new mixtape, Gleesh, what he's learned from Rick Ross, his dream collaborations and more.
"Growing up in the neighborhood you got your robbers, you got drug dealers, you got my nigga who steal clothes and shoes for you, my nigga selling dresses; and then you got the niggas in the hood that do all of the above," said Trel of the mixtapes unique title. "So that's what a 'Gleesh' is in D.C.: a total shitbag, a nigga who don't give a fuck about nothing; [a] 'we-having-too-much-fun-today, we-ain't-thinking-about-tomorrow' type [of] nigga."
While "Gleesh" is a pronoun and nickname that aptly describes the stocky spitter, "student" is another term that would fit just as well, as Trel went on to describe the jewels he's picked up since getting down with Maybach Music Group.
"I think the biggest knick-knack I picked up was sitting and seeing how long Ross takes to write a verse. Ross'll play a beat for three days, 72 hours, before he be complete with 16 bars," Trel revealed of the patience that has helped his elder statesmen develop into one of the best writers in the game. "You know young niggas be wanting to work and get it in, get it in and get it over with. And [my] man just be sitting cool [for] three days, boy, but that shit come out classic. You see what he do every time."
E-Money would proceed inquire about artists that Trel would like to work with in the future and the rapper indicated names reflective of his eclectic musical tastes, proving that you can't judge a book by its cover.
"Jill Scott," Trel rattled off without any hesitation when asked about who is at the top of his dream collaborations list. "My mother loves Jill Scott. As a youngin', I grew up [doing] a lot of cleaning to Jill Scott [and doing] a lot of cleaning to Anthony Hamilton [and doing] a lot of cleaning to John Legend, Floetry […] I'm a young, wild nigga but I got soul, too."
Before heading to the TLA for sound check, Fat Trel also touched on his most surprising celebrity fan, his involvement in upcoming MMG releases, and his best crowd response on the My Krazy Life Tour so far.
Check out the interview below and be on the lookout for more exclusive content that you can only find here on HipHopSince1987.com.
Make sure you watch Fat Trel performance in Philly later that night below.
© 2014, Dessy Weegar. All rights reserved.