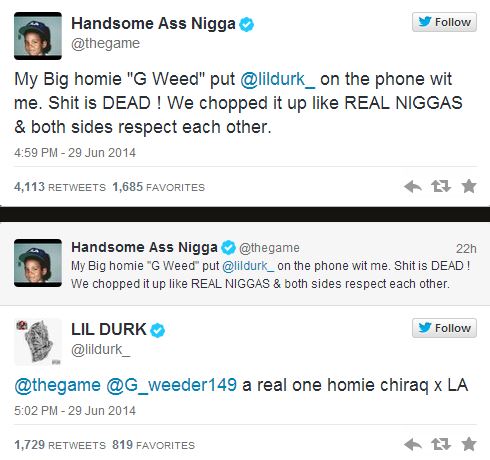 Even though the footage of Lil Durk confronting Game in the club the other day suggested the rivalry's would soon take things to the next level, thanks to an O.G. who goes by the name of G Weed that never happened.
Taking to Twitter, Game officially announced that him and the OTF front man's confrontation has been iced. It looks like things in hip-hop can be resolved peacefully every once in a while. Check out the full conversation above and below!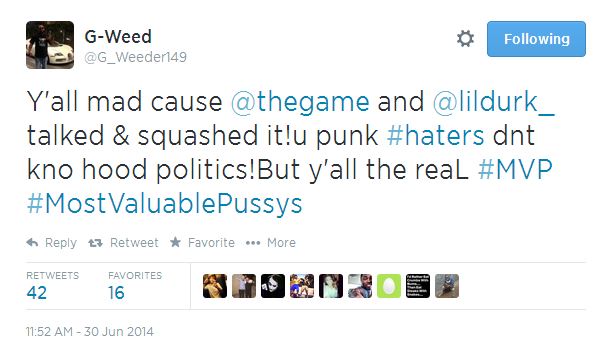 © 2014, @quinelleholder. All rights reserved.