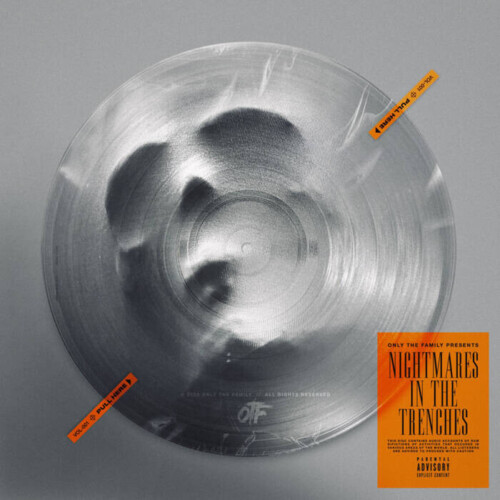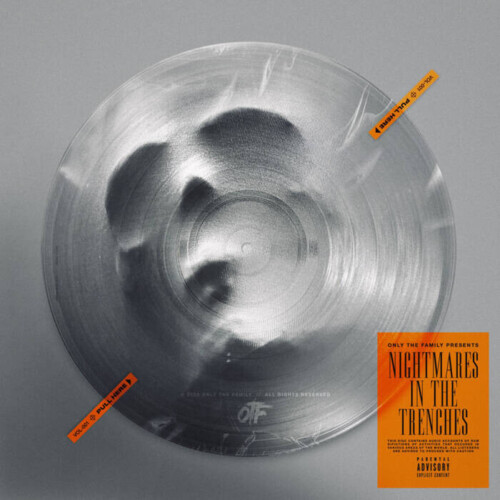 Continuing an unprecedented hot streak, Lil Durk proudly presents his new OTF (Only The Family) compilation project, Nightmares In The Trenches, out today. Get it HERE. He paved the way for its arrival with the scorching song and music video from Doodie Lo and YTB Fatt titled "Last One," available now. Stream "Last One" HERE. Watch the music video HERE. With Lil Durk at the helm, OTF (Only The Family) consists of Doodie Lo, Chief Wuk, Dede, CoKilla, Booka, Boonie Moe, and THF Zoo making them Chicago's premiere rising hip-hop conglomerate.
"Last One" laces otherworldly synths with a boisterous anthem and a thumping bassline. That track introduces OTF's very own Doodie Lo and YTB Fatt, as their unmistakable vocals practically put the beat in a headlock as they each drop distinctive bars with an anthemic and introspective hook, "That live sh*t I don't even want to talk about it."  In the cinematic visual directed by Joe Moore, features Doodie Lo and YTB Fatt as they links up with friends and the family and turn a parking lot into a party, hop off private jets through lavish travel and turn up in the club.
In other big news, Durk just snagged a GRAMMY® Award nomination for "All My Life" [feat. J. Cole]. At the 2024 ceremony, he will compete for "Best Melodic Rap Performance." Stay tuned for more.
The original "All My Life" picked up a platinum certification, soared to #2 on the Billboard Hot 100, reeled in over half-a-billion streams in addition to 124 million YouTube views on the music video, and reached #1 at Rhythm and Urban Radio for consecutive weeks. Not to mention, it vaulted to #1 on the Billboard Rhythmic Chart and at Hot R&B/Hip-Hop Songs Chart.
Lil Durk released his critically acclaimed blockbuster album, Almost Healed , earlier this year. Nearing half-a-billion streams, Almost Healed, marked his fourth consecutive Top 3 debut on the Billboard 200 and third straight #1 on the Billboard Top R&B/Hip-Hop Albums Chart.
Durk shows no signs of stopping or slowing down though. 
Get ready as the best is yet to come!
© 2023, Seth "Digital Crates" Barmash. All rights reserved.