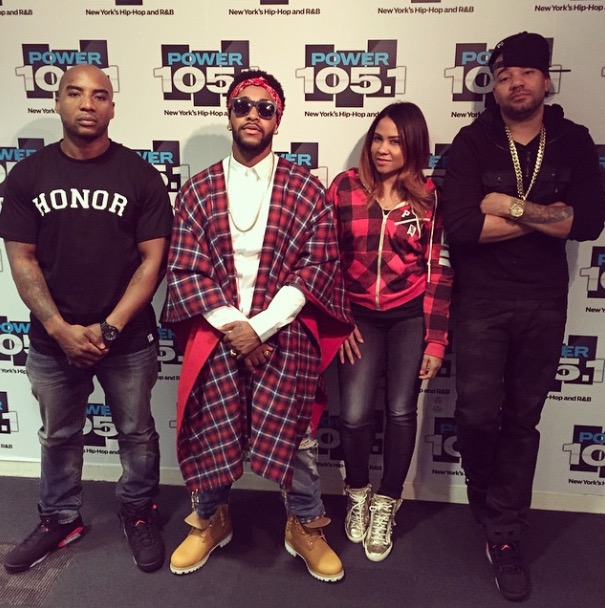 Omarion stops by The Breakfast Club to discuss a variety of topics. The first one being his circumcision, Charlamagne making fun of that in The Breakfast Club interview with Rozay just last week. He confronts them for talking about his penis, making fun of him and trying to play him. They talk about his new album being rushed, only released digitally, his wifey, his child and more. Make sure you checkout his single "Post To Be" featuring Chris Brown & Jhene Aiko.
Stream Omarion's new album Sex Playlist here.
© 2014, @BWyche. All rights reserved.