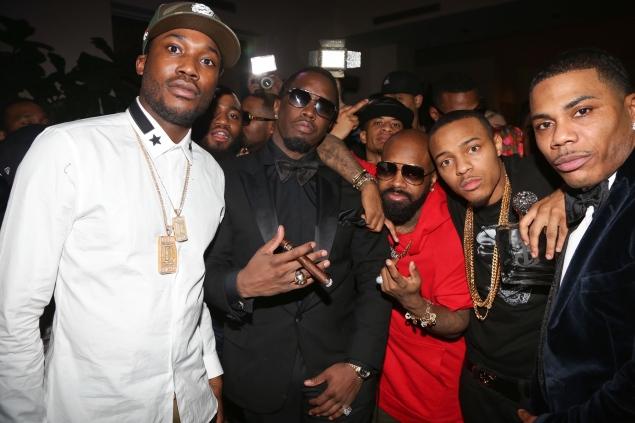 Meek Mill has come a long way from battle rapping with a head full of nappy braids on Berks Street. The MMG lieutenant and Dream Chasers head honcho has excelled in the rap game due to hard work and dedication to his craft.
With victory comes the spoils of war, and Meek made sure to enjoy himself in the Hollywood Hills this past weekend during all the Grammy Award festivities. Diddy's Revolt TV was on hand to capture all the sights and sounds as Meek put on with a who's who of entertainment stars, special guests, and even exotic animals. Meek spoke to Philly's own DJ Damage about his upcoming album, which is as of yet untitled but is slated for release this summer, as well as his plans to continue doing bigger and better things in 2014.
Cameras also caught up with Noel Lee, CEO of Monster, who expressed his excitement to be partnering with Meek on their latest line of headphones.
Check out the footage and pics of Meek Milly's good ass night below these words.
© 2014, @BWyche. All rights reserved.