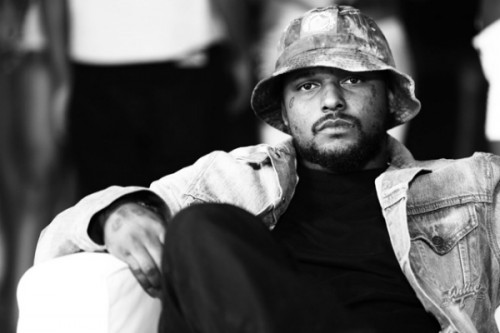 ScHoolboy Q hosted a IAmA session on Reddit were fans could ask the rapper some questions. During the questions, Puffy announced that he will be releasing a collab with Raekwon, an Oxymoron tour is in the works, how he feels about Drake, and much more.
When asked if he would do a collab album and who he would do it with he replied:
" Rocky!!! Me and Mac [Miller] wanna do a alternative album but rap keeps me tied up."
On his favorite song he has done thus far and his influences:
"My biggest influences r… Biggie, Nas, 50, Jigga, Kendrick. My fav song i done…. song on OXY CALLED blind tHreats feat Raekwon."
On Drake being "soft":
"Drake is dope braH being soft Has nutHin to do wit HIs music i like music."
An Oxymoron tour:
"Yupp dates sHould be up by end of tHa montH, but u know I like pusHing sHIt back so just wait lol."
On if hew was made he wasn't featured on Kendrick's GKMC:
"No i respect em for it…"
Fuck, Marry, or Kill with Kathy Griffin, Martha Stewart, and Oprah:
"I already fuck katHy, i would marry opraH and kill martHa sHe a felon."
On how many bucket hats he owns:
"I GOT LIKE 300 PLUS"
ScHoolboy also added that he attempted to collab with KiD CuDi again but Cudi didn't respond, Oxymoron will be better than his last album, "Druggys With Hoes 3" will not be on the album, and we should be seeing the cover art soon.
Check out all of his questions and answers here.
© 2014, Julie Aly. All rights reserved.