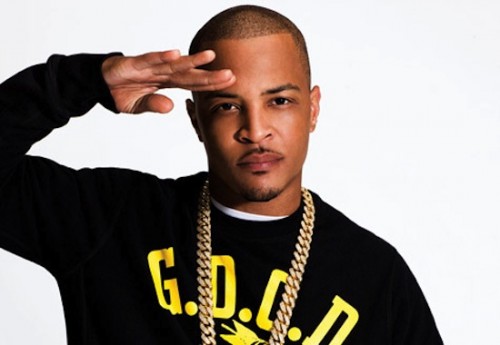 Days after making headlines for a stand-off with police, T.I. is making headlines again this time for something positive! The Atlanta rapper was on his way to an Inglewood, California Popeye's when he saw a SUV turn onto it's side after being hit by a cab. Tip hopped out his vehicle to rush to the aid of the crash victim. He stayed with the woman until an ambulance helped her out of the vehicle. Ironically, the first words out of the woman's mouth upon seeing the rapper were, "Is that T.I.?" She also informed him that she was embarrassed because she was underwear-less and upside down in the car but Tip ensured her, "Don't worry, we won't look."
This is not the first or second time the King of the South has come to someone's rescue. In 2010, he talked a suicidal man off of a 22-story high ledge in Atlanta. In 2012, Tip saved Creed singer, Scott Stapp, after he jumped from his Miami hotel room. Stapp jumped from a 40-foot high balcony breaking his hip and fracturing his skull. After laying on the ground for at least two hours, T.I. happened to walk near his body on his way into the hotel.
© 2014, Julie Aly. All rights reserved.