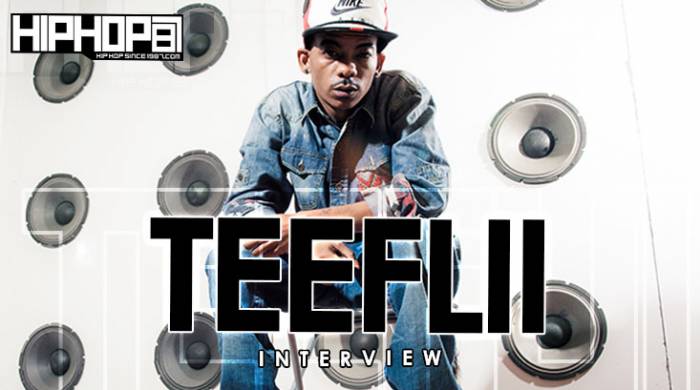 Recently, HHS1987 sat down with Epic/Excuse My Liquor recording artist TeeFLii to catch up with him and discuss a few things. Following the success of his single "24 Hours" and his upcoming release of his debut project "Starr", spoke with TeeFLii about what he expect for his career in the future and what we can expect from his album.
TeeFLii opened up with us about his road to success and the trial and era it takes to find success. TeeFLii spoke with us about his single "24 Hours" and how he managed to work with DJ Mustard and 2 Chainz on the record. Already having a big movement and following in California, TeeFLii broke down his relationship with DJ Mustard and several other artist on the west coast. After discussing "24 Hours", TeeFLii gave us a little insight on his upcoming debut project "Starr".
After releasing a three part mixtape series entitled "AnNieRuO'TAY", TeeFLii is ready to drop his debut album "Starr". TeeFLii spoke with us on his growth as an artist and who will be featured on his album. With fellow Cali artist Snoop Dogg, DJ Quik and a few other west coast artist on his project, TeeFLii is focused on dropped the first platinum album of 2015. With a strong team, hardwork and dedication, TeeFLii informed us that he feels he is a only a few steps away from a Grammy.
As 2014 comes to a conclusion and we head to 2015, TeeFLii informed us of some of his future moves. After the release of his debut project "Starr", TeeFLii is looking to break into acting and plans to continuously keep his fans pleased with new music.
The interview was conducted by HHS1987's Eldorado.
Follow On Twitter/ Instagram:
@TeeFLii
@Eldorado2452
@HipHopSince1987
© 2014, Eldorado2452. All rights reserved.