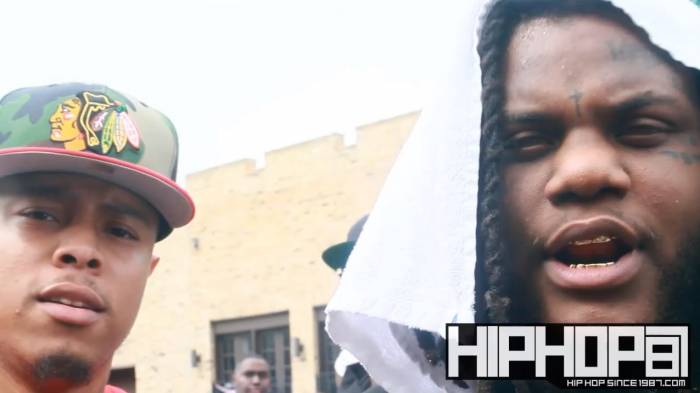 Recently HHS1987 caught up with MMG's newest artist Tracy T and Fat Trel during the Reebok Classics "Laced Legends" show to talk about the importance of SXSW and more. During our time with the MMG artists, Tracy t and Fat Trel both elabarated on how key networking at events like SXSW has been for the advancement of their careers.
"If your hungry and you want people to see what your got, this is the perfect place" Tracy T mentioned while Fat Trel added, "You get to touch the people one on one and most importantly there are a lot of DJs here".
Before wrapping up, Tracy T let fans his know that his single "Started with a 16" and "Champange" are just the beginning and Fat Trel let us know his next project "Gleesh" will hit the streets on April 1st.
The interview was conducted by HHS1987's Eldorado. The video was shot by HHS1987's Brian Da Director.
Follow us on Twitter/ Instagram
@TheRealTracyT/ @1TracyT
@FatTrel/ @Fat_Gleesh
@Eldorado2452
@HipHopSince1987
@BrianDaDirector
© 2014, Eldorado2452. All rights reserved.