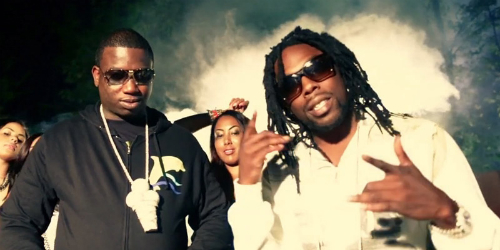 Brick Squad 1017 partners not only in DeKalb County Jail together, but they were also cellmates. The business partners were cellmates for two months and now Scooter is opening up about it.
The rapper said, "Me and him being in a cell, that shit ain't good. '[They would be like] hey, him and Gucci in the same cell together, this shit ain't good, you stupid motherfuckers.' I need to get out of here. That's all I was thinking was how to get out of here. How both of us sharing a cell together is really crazy. A lot of other people get a thrill off of it but we were really in there like man, we trippin."
© 2014, Julie Aly. All rights reserved.