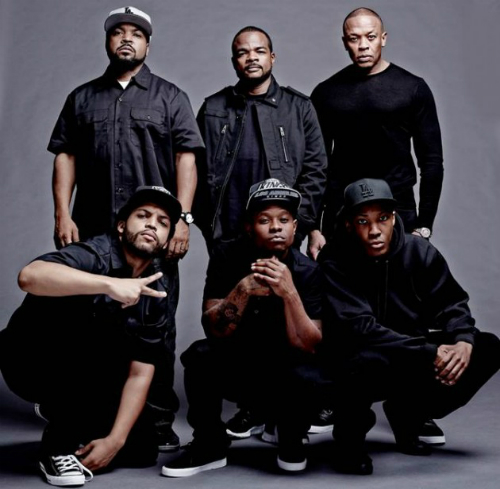 Just a few days ago it was reported that Marcus Callender and Jason Mitchell were cast as Dr. Dre and Eazy-E in the upcoming, Straight Outta Compton. It has since been announced that the role of Dr. Dre will be played by Corey Hawkins not Marcus. Hawkins will be joining Mitchell's Eazy E and O'Shea Jackson Jr. as Ice Cube. The biopic will circle around N.W.A's early years and rise to fame.
On Wednesday Ice Cube, is producing the movie with Dre ande Eazy-E's widow, tweeted the above picture with the caption, "Finally found the cast for the NWA movie, Me, Gary Gray, Dre w/Cube, Eazy, & Dre #StraightOuttaCompton coming 8/14/15." Cube also took to Twitter to announce that they are still looking to cast MC Ren and DJ Yella.
© 2014, Julie Aly. All rights reserved.