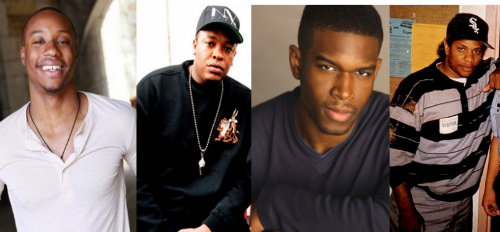 Straight Outta Compton, the upcoming biopic about NWA, has found it's Dr. Dre and Eazy E. Marcus Callendar and Jason Mitchell will be joining the cast as Dre and Eazy. Ice Cube will be portrayed by his son O'Shea Jackson Jr. Marcus Callendar is the second choice to portray Dre but since Michael B. Jackson has a schedule conflict and will not be part of the project. The actor has training at New York's Shakespeare Lab. Jason Mitchell has had many small roles and landed the gig after serious screen tests.
Straight Outta Compton is being produced by Ice Cube, Dr. Dre and Eazy E's widow Tomica Woods-Wright. Thus far, there is no release date for the biopic but we know it centers around the early stages of the group's formation.
© 2014, Julie Aly. All rights reserved.