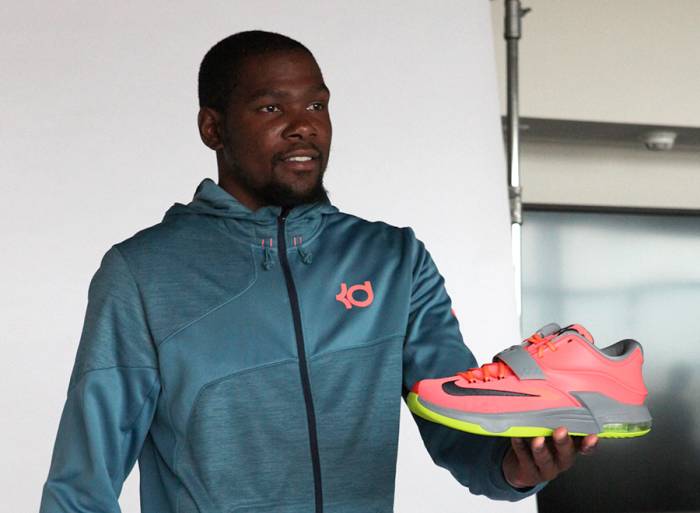 People often say home is where the heart is. Today, Kevin Durant's home is where the highest bidder is. Much was made of Under Armour's $300 million dollar offer to Kevin Durant but Nike has made a big statement matching the offer in hopes to keep the 2014-15 NBA MVP.
When Durant's 7 year $60 million dollar deal expired, Under Armour immediately made a move to bring the MVP to their brand but that won't be happening. Nike has informed Durant and his Roc Nation Sports crew that they indeed will match Under Armour's offer to keep Durant wearing the swoosh. Details are still unknown but it is known that Durant will make close to $41 million dollars via Nike in the next two seasons. Thats more then he'll make on the court.
It appears that Nike will keep their man, I'm sure Oklahoma Thunder fans are hoping to be as lucky. Stay tuned to HHS1987 for all your sports news.
© 2014, Eldorado2452. All rights reserved.