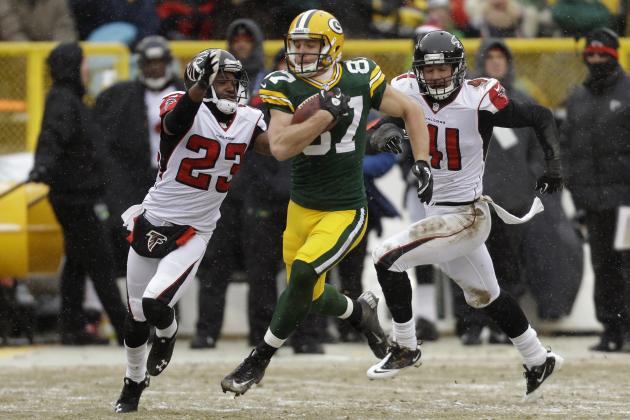 Tonight, week 14 of the 2014 NFL season comes to an end as the (5-7) Atlanta Falcons face the (9-3) Green Bay Packers. This has been a horrible season for the Atlanta Falcons, however they are still in the mix to win their division and earn a playoff spot. Despite having a record under .500, the Falcons are coming off of a win against the Arizona Cardinals and a win tonight would go a long way in winning the NFC South and possibly hosting a playoff game.
The Green Bay Packers started the season off slow and now are looking like they are headed to the NFC championship game. Packers quarterback Aaron Rodgers is having an MVP season and the Packers are playing their best football of the year heading into the last quarter of the 2014 season. If running back Eddie Lacy stays healthy, the Packers could be a problem for their NFC opponents during this month of December.
Tonight, with a close to below freezing kickoff temperature, look for the Green Bay Packers to come out smoking. I expect Aaron Rodgers to pass for over 350 yards with 4 touchdown passes. Eddie Lacy will also have a big night rushing for 2 touchdowns and over 100 yards on the ground. The Falcons offense will put up a fight. Look for Matt Ryan to pass for over 275 yards with 3 touchdown passes. Despite a challenge from the dirty birds, Green Bay will have a cake walk tonight.
Falcons 27  Packers 45 
© 2014, Eldorado2452. All rights reserved.