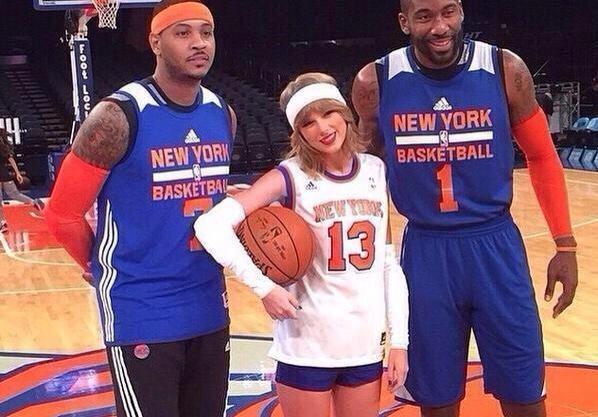 I'm not a fan of Taylor Swift. I'm not stupid though. I'm one of the few who aren't. The multi-platinum country/pop star has built a legion of fans from all walks of life. Those fans will be front and center to grab Taylor's album, 1989 when it hits stores today.
Swift is on a promo run for her new disc. That run found her on the court with New York Knick stars Carmello Anthony and Amare Stoudamire recently.
All jokes aside, could Taylor actually make the Knick's roster? I mean, they need some help at guard…
Pick-up Taylor's 5th studio album, 1989 today
© 2014, Mehka King. All rights reserved.