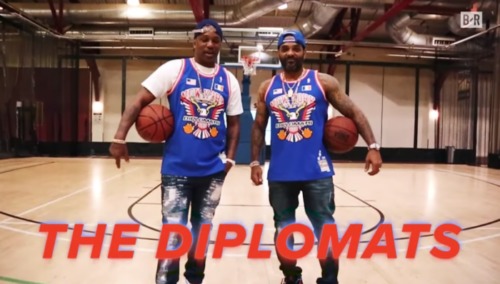 A handful of NBA stars have had their turn at music and many music artists have dreamed of making the NBA. Today, those worlds collide with the launch of Bleacher Report's NBA Remix Collection limited-edition apparel line. In partnership with the NBA and Mitchell & Ness, the first-of-its-kind collaboration features iconic hip-hop artists reimagining their hometown NBA team's logos and uniform designs for a line of jerseys, T-shirts, hoodies, shorts, hats and long-sleeved tees.
The line includes exclusive designs by some of the biggest names in hip-hop including Future (for Atlanta Hawks), Schoolboy Q (for Los Angeles Lakers), Big Sean (for Detroit Pistons), DJ Khaled (for Miami Heat), The Diplomats (for New York Knicks), No Limit (for New Orleans Pelicans), E-40 (for Golden State Warriors), and Wale (for Washington Wizards) who have authentic passion for the teams they grew up idolizing. The NBA Remix Collection launches today on BleacherReportShop.com and MitchellandNess.com with prices ranging from $40 to $175.
"Bleacher Report lives at the intersection of sports and culture," said Ed Romaine, Bleacher Report CMO. The NBA Remix Collection is probably the best physical representation of this mission. It fuses hip-hop music and basketball at the local level, with innovative designs that will drive conversation amongst a community of fans who are the new vanguard of style."
The Diplomats / DIPSET
Artists Cam'ron, Jim Jones, Juelz Santana and Freeky Zekey—collectively known as The Diplomats formed in 1997 in Harlem, NY. Following the success of Cam'ron's solo album S.D.E., the group released what is now considered a classic album, Diplomatic Immunity in 2003. Pioneers in music distribution, known for their fashion forwardness and their unique way of approaching lyrics, the group went on to release more than 50 songs that cemented their place in hip-hop history. Their most recent release Diplomatic Ties (November 2018) debuted at #1 on the urban charts. "They were a true grassroots movement, perhaps the last New York has seen. The crew's success was built on a combination of mixtape grind, hit singles, street DVDs, and a unique aesthetic vision. Coming up at a time when Atlanta was ascendant, the crew managed to keep New York City a hub of street rap into the new decade."- Complex.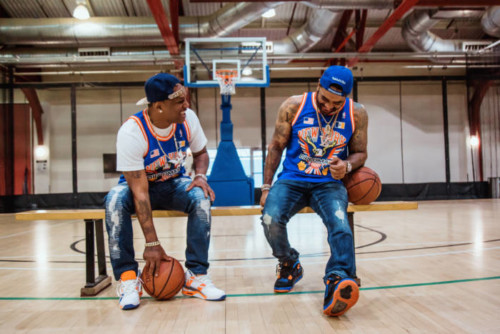 © 2020, MariaMyraine. All rights reserved.