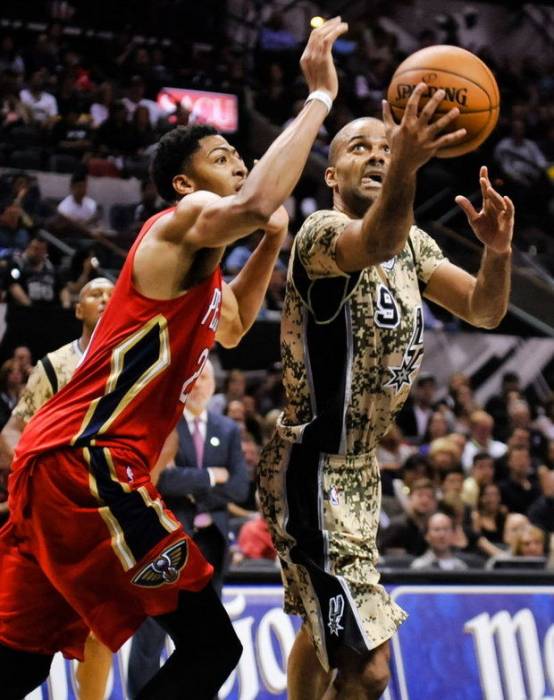 Before the season started, New Orleans Pelicans forward Anthony Davis was widely regarded one of the top 5 players in the game. The way he's playing so far, you might have to bump him up a few notches.
With Kevin Durant out for a few weeks and Lebron still trying to figure out how to play with his new teammates, Davis could argue that he is the best player in the league right now.
Need more proof? Check out his massive game against the defending NBA champions, the San Antonio Spurs. Davis dominated Tim Duncan and the crew with 27 points, 11 rebounds, 6 blocks and 4 assists. Long story short, he beat the Spurs last night.
Check out some highlights from his monster game below, including the game-winning layup. Can we say MVP?
© 2014, Mehka King. All rights reserved.