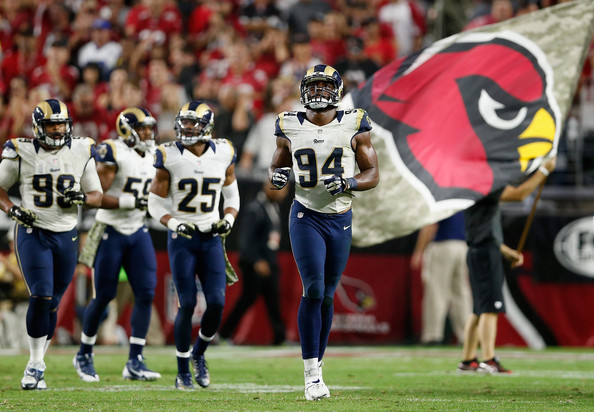 Tonight, week 15 of the 2014 NFL season kicks off in this NFC West showdown. The (10-3) Arizona Cardinals are heading to the show me state to face the (6-7) St. Louis Rams. The Cardinals currently lead the NFC West and they are looking to close out the deal with a few more wins but a injuries depleted roster has their backs against the wall heading into the final stretch.
The Rams are shown flashes of greatness at times this season and it makes me wonder if this team has a good quarterback how danger they really could be. With a great defensive line and a young secondary, the Rams have let their defense and special teams collect a few wins over the past few weeks and a strong finish to the season could be huge for the Rams in the offseason and going into the 2015 season.
Tonight is a near must win for the Cardinals with the Seahawks still eyeing the division crown. Despite the Cards needing the win somehow I feel the Rams are going to pull off the upset. Look for the Cards to struggle on offense and turn the ball over twice. The Rams will score on defense and special teams tonight and hold the off despite a late run by Arizona to get the win. Tre Mason is set to have a big game tonight and score twice.
Cardinals 17  Rams 31 
© 2014, Eldorado2452. All rights reserved.