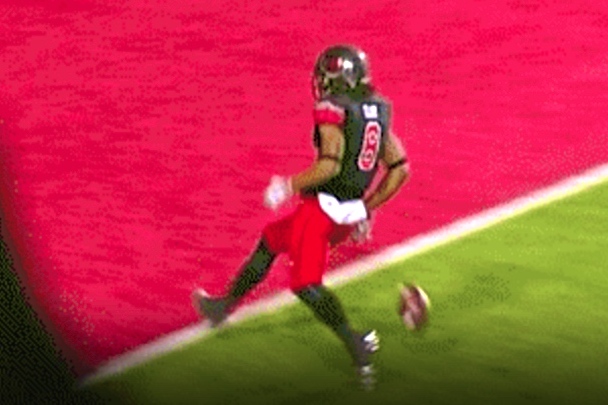 Coaches always warn you about celebrating too early. Utah Utes wide reciever Kaelin Clay will hear that over and over again in practice next week.
Utah had the win in hand over #4 ranked Oregon. Clay beat the Ducks coverage and broke free for what should've been a long touchdown.
Instead, his touchdown was eliminated when he dropped the ball before he crossed the goal line. See, Clay was ready to celebrate before he actually put points on the board. While he and his team celebrated, Oregon picked up the clear fumble and ran it back 100 yards for the touchdown.
Oregon picked up the fumble.
The play got reviewed a few times, but it's clear as day that he dropped the ball way before he crossed the goal line.  Also, the Ducks took home the victory, 52-27.

© 2014, Mehka King. All rights reserved.