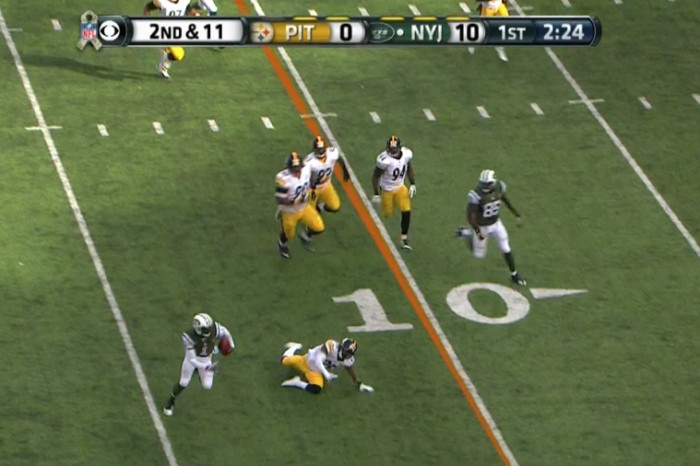 Atlanta Falcons and Philadelphia Eagles fans remember when Mike Vick was one of the most dangerous players on the field. Watching a linebacker trying to bring down Vick was something to watch back in the day.
Now, Mike is in the tail end of his career. While his speed might not be top level like before, he can still juke someone out of their sneakers every once and a while.
One of those times was yesterday. Watch as Mike sends Steelers cornerbacker Brice McCain to the ground in the Jets victory over the Steelers below

© 2014, Mehka King. All rights reserved.