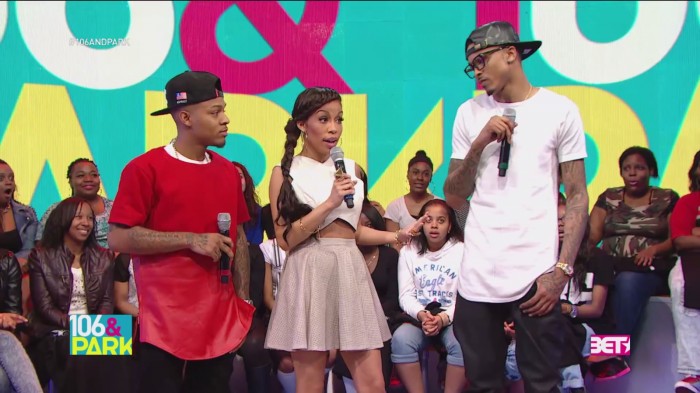 Earlier today, August Alsina appeared on a live recording of 106 and Park to promote his debut album, Testimony. During an interview with the hosts Bow Wow and Keshia Chante, Ms. Chante asked August about whether it was possible that him and Trey Songz could get through their problems. August Alsina's facial expression did a complete 360 and he said, "So you just gon' go against the grain and go against everything that I just – I just told y'all not to ask me that shit when I got up in here." Keshia tried to go on with the interview but August wasn't really havin' it and proceeded to promote his album and debut his new video with Fabolous entitled, Get Money.
Watch the footage below.
Want to see a full interview from August Alsina? Well watch his Power 105 The Breakfast Club interview here, as well as his "Get Ya Money" official video featuring Fabolous.
© 2014, miixtapechiick. All rights reserved.