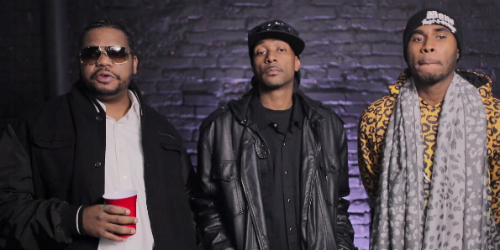 McIntosh brings us "Behind The Sound" with Bone Thugs-n-Harmony. The legendary group talk about longevity, singing and rapping, the sounds of their tracks, how their creative process is, and more in the short but informative interview.
Krayzie Bone gives some good advice saying, "Practice makes perfect. You do something for a long time, you're gonna eventually master it." He also went on to add that their singing was "a big risk cause it went further than just Hip Hop." Flesh-N-Bone added some advice of his own telling fans that they will be "hitting that rewind button and going back because you want to hear the details" on their tracks.
Premiered at HHDX
© 2014, Julie Aly. All rights reserved.