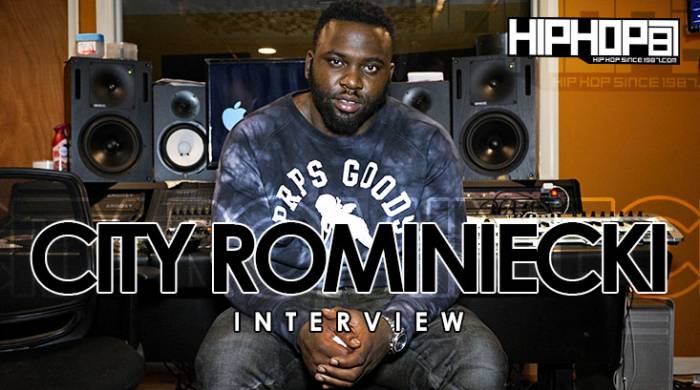 On Dek's newest member, City Rominiecki, sits down with HHS1987's B. Wyche to talk about his career, new project, and more. After introducing himself, admitting he stole the "Rominiecki" from his name from an a former female partner, he breaks down his style of music. He shares his unique story on how he went from sleeping in parks at night, to working at a pizza store when On Dek ENT signed him. He talks early success with his single "Thirsty Thursday" being spun on radio station all across the East Coast and more. City discuss what it's like to work with his fellow On Dek ENT members, Spade-O and Quilly. He talks about the concept behind T.I.N.A. (This Is Notta Album) and so much more.
This interview was conducted by HHS1987's B.Wyche, and shot by Rick Dange.
Download T.I.N.A. (This Is Notta Album) here.
Follow us on Twitter | Instagram
@CityOnDek
@HipHopSince1987
@BWyche | @BWyche1987
@RickDange
© 2014, @BWyche. All rights reserved.