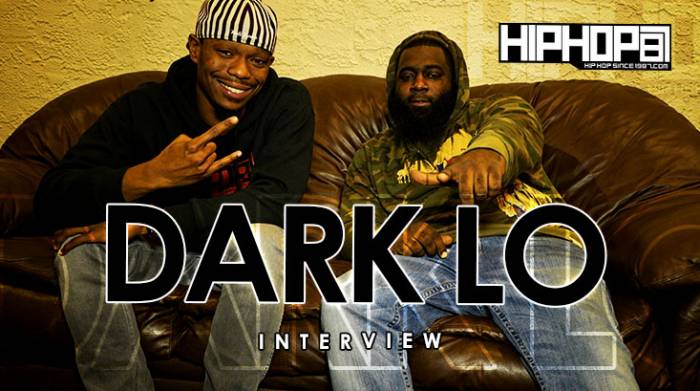 Dark Lo is back with yet another project before we close out 2014. His new project is titled 'The Best Of Dark Lo' so it's only right we sat down with him to discuss his new project. Dark Lo breaks down what AR-AB said about some of the new upcoming Philly rappers sounding like Meek Mill. He clears the air and said Ab wasn't talking about who many may think he was talking about in this interview. To clear the air, Dark Lo said that he is focused on music and making money, and nothing else.
Dark Lo talks about his new project having 33 tracks. The OBH general mentioned this would be his last project he releasing for free. He said after this project the focus will be on AR-AB.
Talking about his new relationships, Dark Lo breaks down his relationship with Q of WSHH, and Swizz Beatz. He talks about having face to face meetings with Q on multiple occasions who has been giving Dark Lo advice. Dark Lo also breaks down the love him & AR-AB been getting from Swizz Beatz. He said Swizz played his "Blow 3" record to Hov, Dr. Dre, and a few others.
DOWNLOAD: Dark Lo – The Best Of Dark Lo (Hosted by DJ One Touch) (Mixtape)
Follow us on Twitter | Instagram
@OBHDarkLo | @DarkLo
@HipHopSince1987
@EMoneyBeatz | @BeatEmUpMoney
@RickDange
© 2014, @BWyche. All rights reserved.