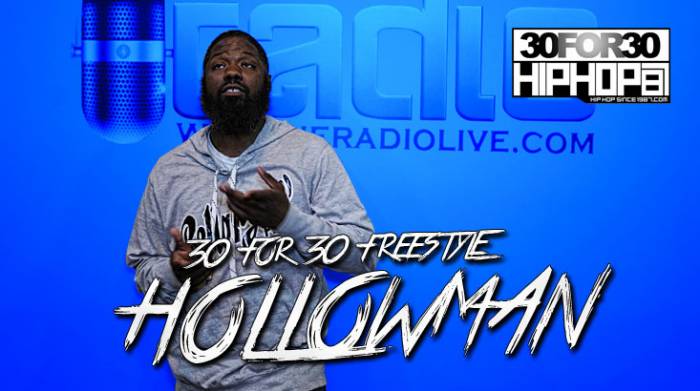 Welcome to HHS1987's 30 For 30: the annual, month-long series consisting of a different emcee kicking an exclusive freestyle every day for 30 consecutive days. Local legend, Hollowman spits his 30 for 30 freestyle live from UE Studios. Known for his battle against E. Ness in the early 2000's, Hollowman has established himself as a well respected MC here in Philly.
This video was shot and edited by Rick Dange.
Watch the rest of the 30 for 30 freestyles below.
Follow us on Twitter/ Instagram
@HmanPC | @Mr__TalkHeavy
@HipHopSince1987
@RickDange
© 2014, @BWyche. All rights reserved.