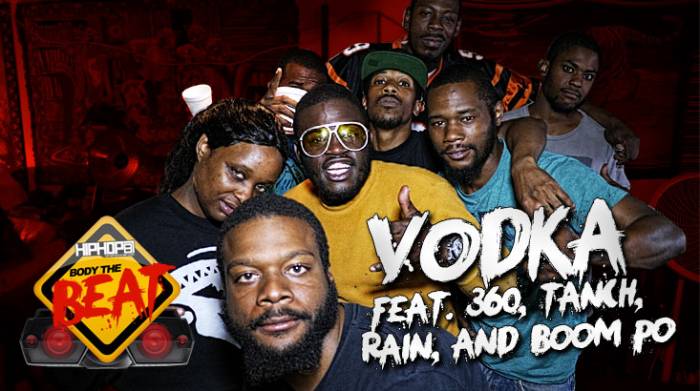 In this day and age beef, social media exploits, tabloid gossip and gimmicky images have, in many ways, dimmed the spotlight on what truly makes rap music the world-spanning, culture-defining art form that it is: banging beats and dope rhymes. With our new series, Body The Beat, HHS1987 has taken it back to the essence by having a number of today's hottest emcees kick rhymes over beats provided by some of the most highly-touted producers in the game.
For our third installment, we merge bars from Philly rap vet Vodka and his New Liquor Ent. clique with the in-demand production of Black Metaphor, notable for his work with Jeezy, Rick Ross, French Montana & Meek Mill.
Rappers: Vodka, 360, Tanch, Rain, & Boom Po
Producer: Black Metaphor
Check out the freestyle below and be on the lookout for more exclusive content that you can only find here on HHS1987.
© 2014, @BWyche. All rights reserved.