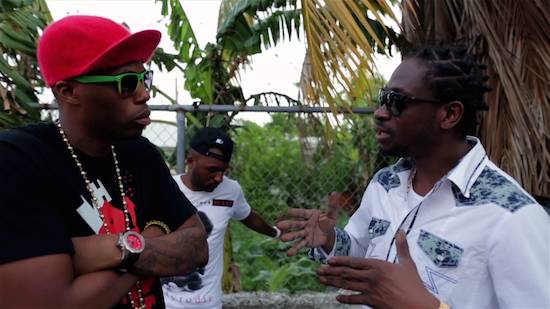 Produced and Directed by Kardinal Offishall himself and shot by Die Fire Films, Tattoo was shot in various locations in Jamaica. While we constantly generate the same visuals over and over again, we at http://www.MrKardinal.com decided to trod through some dark and dangerous spots, only to arrive at the greatest ending-giving back to the hood! The school in Clonmel, Jamaica is located in the parish where 2 of Kardinal's Grandparents came from and gave birth to several kids. THE TWIST is that in reality, the day the video was shot, Kardinal donated computers, sports uniforms, shoes, cleats, books, calculators, pencils and the likes to the school children kids. Big thank you to Nike Canada, Jim Williams, Sherif Gerges, Natasha Borota and the MPCF, George Sully and Sully Wong, Ferris Rafauli and all who donated to make this possible. OUT OF MANY, ONE PEOPLE!

Purchase on iTunes: http://bit.ly/1p6TtCK
© 2014, @quinelleholder. All rights reserved.