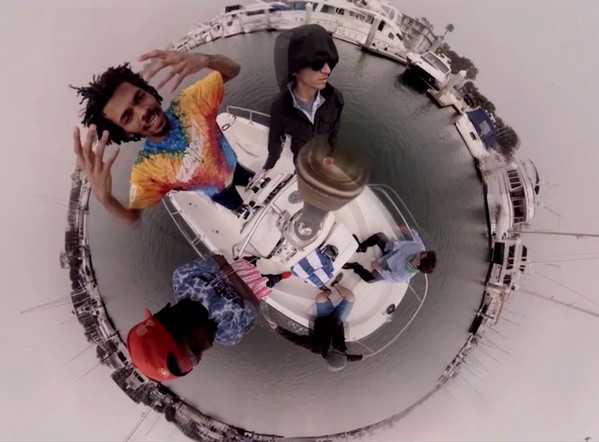 Trash Talk & Fatbush Zombies shoot the official video for their record, 97.92, which is the second track off of the compilation EP, CONS VOL 1, out now. The record was at Converse Rubber Tracks in Brooklyn, NY.
The video for "97.92," the result of collaboration between Aplusfilmz and Pier Pictures, was created using a 360-degree HD camera rig with a remote-controlled drone octo-copter. The device is the H3Pro7, invented by Michael Kintner, which shoots with 7 GoPro cameras all rolling simultaneously. The 7 shots are synced and stitched together to create the full-360 spherical view, which can then be manipulated with the effects and camera movements you see here.
© 2014, miixtapechiick. All rights reserved.