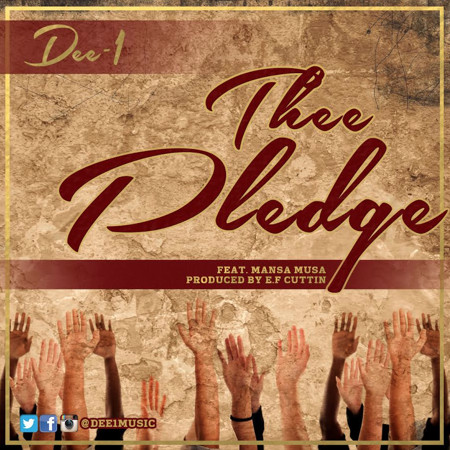 New Orleans MC, Dee-1 is back at it again with Thee Pledge, featuring reggae artist, Mansa Musa.
In this E.F. Cuttin produced track, Dee-1 pledges his loyalty to the art of hip hop and humanity… period.
"As a human being, I pledge to spread love.. to spread peace.. to spread joy, and to not be a mental slave.
But you gotta know you're a mental slave in order to stop being one.."  OKAY!!!!? 
What's up Mission Vission!
This song is on repeat.  Definitely necessary.
follow // @dee1music
Dee-1's forthcoming EP, 3's Up is scheduled to release February 17th, 2015.
© 2015, Cymandye. All rights reserved.