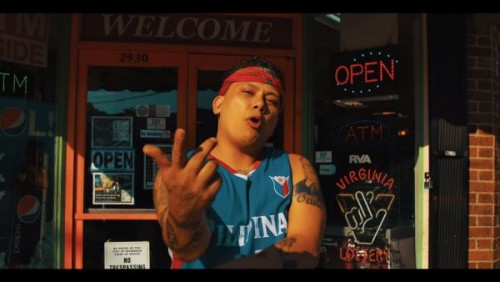 The Trillipino himself, Noah-O, is one of Virginia's most sought after and respected emcees who always has a knack for being true to what he believes in and embracing the culture. For his latest visual, Noah revisits his album All Souled Out, which was produced entirely by the late Richmond emcee Kleph Dollaz of (Ill Biskitz). Put Em On pays homage to another late emcee Big L, where Noah-O captures the essence of the Harlem rapper's flow. The clip is shows Noah putting a young kid he meets in the park on to the culture of Hip-Hop and passing on his knowledge, like a true OG is supposed to do.
Noah had this to say about Kleph Dollaz impact on his life:
"Under Kleph's guidance I was able to find my voice as an artist. He saw something special in me and with his guidance I was able to unlock new stories and imagery that were undiscovered. Kleph created All Souled Out to pay homage to Pete Rock & CL Smooth who dropped an album under the same name. He handled the production and I rhymed. This album really paved the way for everything I'm doing now." – Noah-O
Watch the video below directed by Soul Live Media with the help of Marc "Cheats" Cheatham, and put someone else on to this!
© 2015, Oktane. All rights reserved.