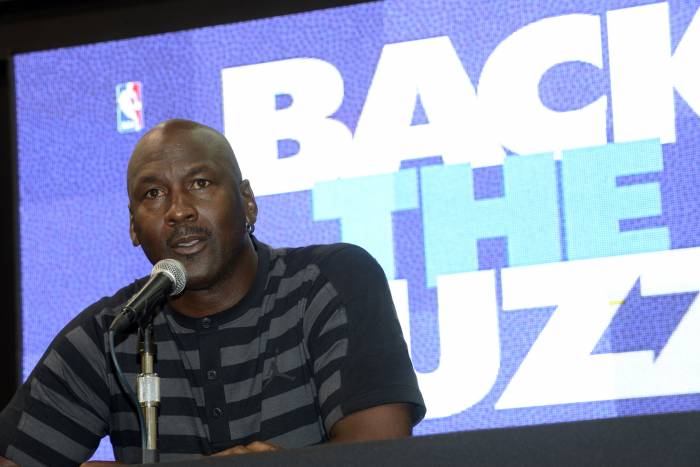 Michael Jordan is known for his greatness in the NBA and for changing the sneaker game back in the late 80's and 90's but MJ has another honor to be proud of. Today, Forbes has named Michael Jordan the 1,741st richest man in the world.
According to Forbes, 
The most famous rookie on the billionaires list? Michael Jordan, arguably the greatest basketball player of all time and indisputably the best-paid athlete of all time. Most of his cash comes from Nike payouts on his iconic brand. The Jordan brand grossed an estimated $2.25 billion in 2013, earning his Airness some $90 million. But his most valuable asset is his stake in the Charlotte Hornets, worth more than $500 million. When ex-Microsoft CEO Steve Ballmer bought the Los Angeles Clippers for a stunning $2 billion, values of all NBA teams skyrocketed, creating three new billionaires. Jordan's old boss Jerry Reinsdorf, owner of the Chicago Bulls, joined the list with a fortune of $1.3 billion, and Houston Rockets owner Leslie Alexander boosted his net worth to $1.6 billion.

Aside from Jordan, the Silicon Valley kids are the stars of the incoming class. Garrett Camp, Travis Kalanick and Ryan Graves, the trio of early Uber members, have seen plenty of bad publicity over the last year.
As the Charlotte Hornets continue to improve and as Jordan Brand continues to retro classic sneakers, MJ could be moving up this list next year. Stay tuned to HHS987 for more sports news.
© 2015, Eldorado2452. All rights reserved.