If you were absent from your social media timeline's yesterday, than you missed another episode of "celebrities caught living foul on camera", this time featuring August Alsina.
During one of his recent shows, he called a young lady on stage to be serenaded. Apparently he showed the girl a little TOO much love as he was recorded stroking her breasts. Of course the crowd went wild & whoever was behind the camera went straight home to upload the clip–they obviously knew it would go viral, and it did.
Hours went by & blogs, media outlets, & you name it out the New Orleans singer in headlines broadcasting the situation all over. After Alsina got word of what was going on, I guess he felt the need to take it to Twitter: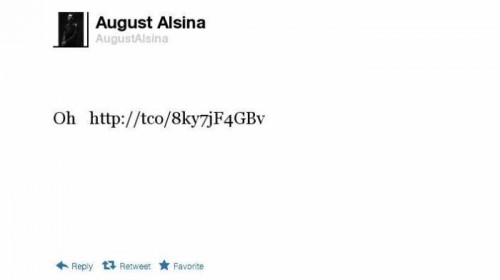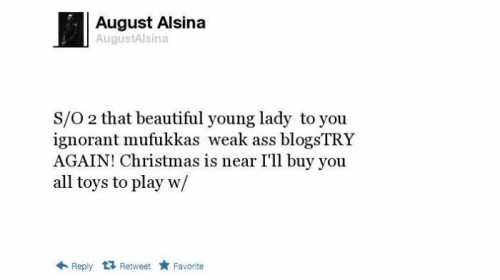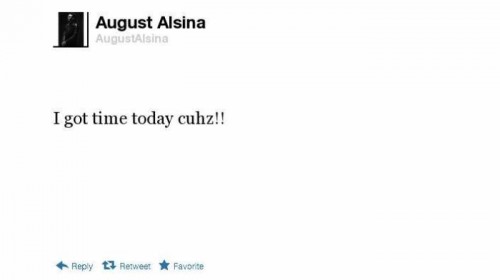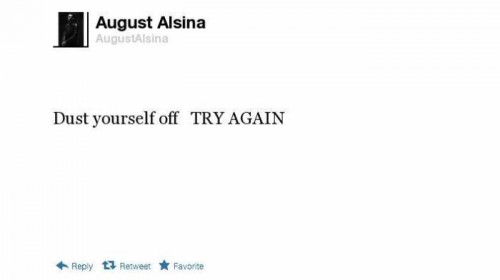 He also posted the Instagram link of the young lady's post after the concert that said "last night don't owe me anything."
Clearly she ain't complaining.. And we proceed.
© 2015, Niyah Nel. All rights reserved.